christmas poem from kathy's 80 yr old cleveland grandmother…
Writ by hand! / To those I love – Oh the bleak Midwinter / Softly falls the snow / God's gift of beauty / For us it doth glow / Feel the wind, it gently cheers us / Adding pleasure to our hearts / Feel it now, e'er it departs us / Comes the Spring, then Summer starts
when kathy's granny first heard my gravelly voice on the phone, the first thing she asked when kathy got on was if i were black… when the age thing came up, kathy told her i was in my fifties – which was technically true cuz i was still 5 months from 60. i'm 20 years younger than granny, 27 years older than kathy. maybe i should ask grandma out – this all resembles some sorta symbiosis of lolita and john waters' polyester.
end of december, yet here in croatia they're still plowing, planting, growing and harvesting crops.
so far the first 200 pages of wuthering heights is more interesting than all 4 volumes of the alexandria quartet combined.  not one boring page. hard to put down.
we're not going to thailand this february – their hot season starts then.  probably rent a place in southern france instead from the folks we house-sat for in london.  that way we can jot across to barcelona spain and up to paris france (i see paris i see france i see kathy's underpants). after the hot months in thailand comes the rainy season – in november the cool months start when it only gets up in the 90s… go then.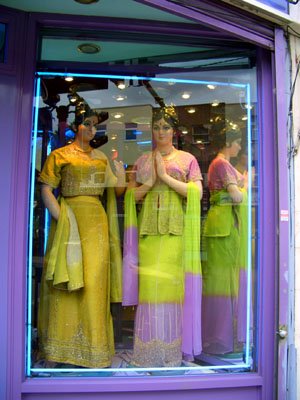 her morning run is loose dog day aborted jog day imported god day assorted odd way all commodity say common oddity play a clay nay may but we won't listen to that cuz today is sunshine fat per soaring fun