our lost long friend Melissa Jay Craig has an art show opening this week in Chicago:
ALTERNATE SELECTIONS is a sort-of retrospective of odd book works from 1990 – 2007; The work is installed among the Real Books on the second floor of the Columbia College Library.

Opening reception, Thursday, March 29, 5-7 pm. – show runs from March 29 through May 15, 2007.

Columbia College Library – 624 South Michigan – Chicago IL — Library hours: Monday through Thursday, 8am – 10pm / Friday, 8 am – 6pm / Saturday, 9am – 5pm / Sunday, noon – 5 / The Library will be closed April 8th.
past 2 days, Lady K did six collages with my face. i'm moving up in the whorl. here's 4.

2 Smiths, 3 Duchamps

Smitherd Nixon with Elvis

Willie Nelson with Waylon Smith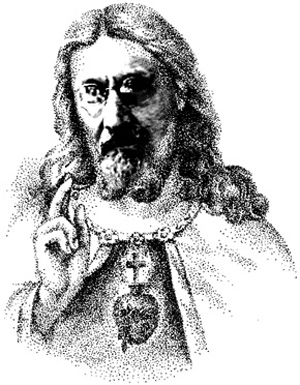 Smithus Christ