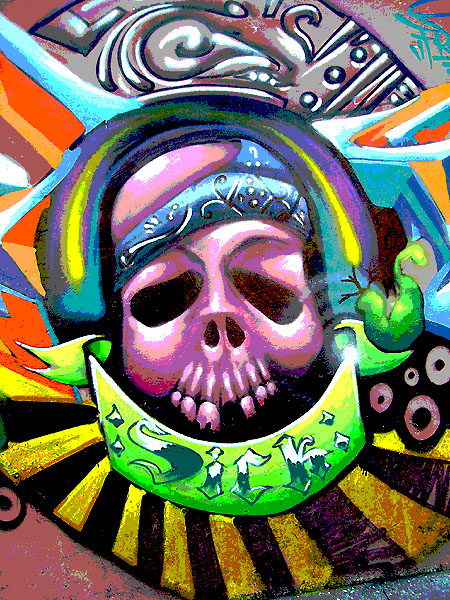 sick – foto by smith
Lady says, "I feel useless today. Dull. Untalented."
I tell her, "Down days are inevitable. You've been abnormally productive lately. Body and mind need down time to recharge. You just got to learn how to vegetate and rot without feeling guilt."
I know how to vegetate without guilt – enter contests. I sent 3 travel haiku to the Cleveland Ohio Plain Dealer haiku contest.
~ ~ ~
Marrakech at dusk
Purple petals on the ground
Red flower falling
~ ~ ~
West African coast
Low tide, shadows, sea bottom
Tracks from brine to blues
~ ~ ~
Bus drives through mist. I
look down on the cloud white cold.
Shiver in my me.
~ ~ ~
I wanted to include this one, but figured my chances of winning were slim enough as is.
Bus stops on mountain.
Perched on rock, I stare out there.
Unzip. Piss in air.
whichwayspray – foto by smith