detail of assemblage by my mother Mother Dwarf – foto by Smith
We took Lady's Granny out to Chinese dinner last night. This was her cookie fortune:
"Better to have bread today than cake tomorrow."
This is ironic because Granny is a Master Worrier. She worries about everything whether it exists in reality or not. Whatever you say, she assumes the worst. If you tell her the sun just rose, she'll worry that it won't rise tomorrow, that it's used up all its risings and we're all going to die dark horrible painful slow deaths.
Like many generational inherited traits, her worry genes skipped Lady's mother, but have riddled Lady. I've been wondering if perhaps Master Worriers are like Master Vampires in that if you kill the Master Vampire, all the humans they've infected will revert to normal. It may be the only way I can save Lady.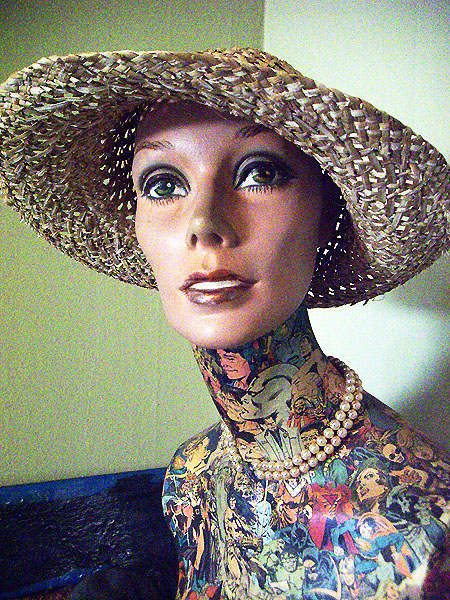 detail of assemblage by my mother Mother Dwarf – foto by Smith