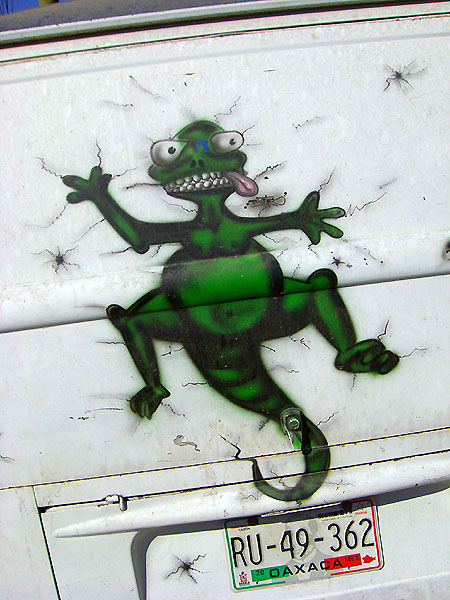 Back of the bus – foto by Smith
Busride Mountain, Mexico, 2008
Burros in streets tied up outside houses.
Live chickens on seat next to me.
Small pig further up, by the dog.
Back of bus bouncing.
Seats hard.
Wife sick.
Pregnant woman vomits out window again.
Same overwrought cd plays for five hours.
Baby wails.
Children on road in rain hold up bags of fruit for sale.
Rest stops are asking the driver to stop to piss on road.
Waterfalls cascade down mountain.
Mist rises from clouds below.
Road half-washed away.
Passing on blind curves.
At each curve a shrine for those who missed.
— Smith, 7-28-2011
Mexico mountain mist – foto by Smith