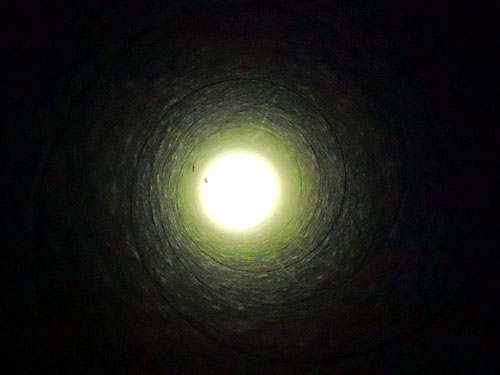 I'm not a cook, but I played one in prison.
Lady K is taking over her Mom's small web-design business and is putting in 70-hour work weeks trying to pull it together, so I've started doing simple things like cook breakfast. Other day I made chili, and yesterday cooked my first free-form potato soup. I'm not fond of cooking, but making soup is fun. I will make more soups.
Status Report 164
She calls me feral.
I salivate.
And yet . . .
She pours more rum in her coke,
"I'll probably wake up with a headache
but what the heck, when you're in, you're in."
Who's on the feral wheel now?
– Smith, 1.21.2016
Doc says my broken kneecap is good as good can be. Had it shattered, there'd be surgical reconstruction . . . had it broken horizontally rather then vertically, I wouldn't be able to raise my leg, which would've required surgery. For bad luck, this is good.
Doing laundry right now, which requires I step down one stair step with my immobilized leg, step to same step with good leg for each of the 47 steps down to the basement washer, then two-step each step back up, then down and back for the dry. That's a lot of two-stepping.