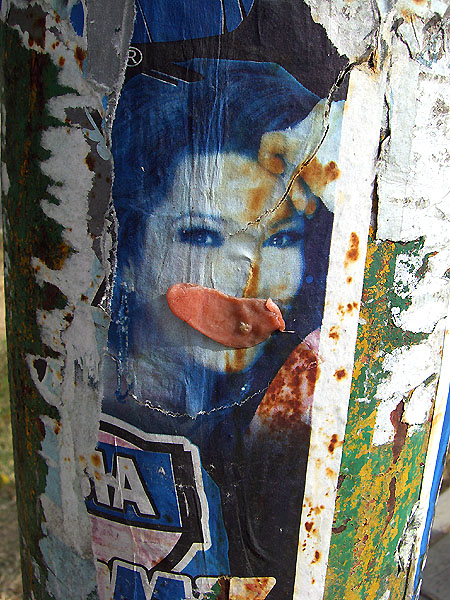 Isolation – foto by smith
Roundelay away we stray.
Looks like we're moving back to Cleveland this spring after 32 months living outside the U.S.
Lady's been talking of moving back awhile now. She's isolated here, needs to be around younger people, have a viable art & poetry scene. We were talking of San Francisco or Seattle, but family and a job lead us back to Cleveland.
I'm isolated here as well, but then I've been isolated for 62 years now – place don't make no difference because it's the people I'm walled off from no matter the country, city or century.
Returning is going to be exceedingly odd because I left Cleveland AND the U.S.A. in both my mind and body August 2006 with nary a thought of ever returning to either. At least my cosmic script writer still has a sense of humor and the absurd.
Knowing we're going, each day I look deeply into the colors and contours of here, the most beautiful place I've lived except for my 7 years being raised on a 40 acre farm on Paradise Prairie outside of Spokane Washington in the 1950s. Both southern France and the Istrian tip of Croatia were beautiful places to live as well, but they were culturally even more disadvantaged than Oaxaca.
Not looking forward to this, but relationships and marriages require compromise and right now Lady's needs outweigh my own. Plus I've lived most my life and have become who I am while Lady is young, still living, still becoming. (Actually, she's very becoming.)
I'm looking forward to the poetry and art. Cleveland has the best poetry scene we've seen anywhere in our three years of travel – including London England. And it'll be good to make art again. I've made a dozen pieces in our journey through 10 countries and 22 cities we've lived in during that time, but the art desire was attenuated because I knew we'd be moving on again and I'd have to leave the art behind – my ego is too large to be comfortable with that.
I've fond memories of the cities we stayed in along the way – in chronological order: Cleveland, Ohio USA / London, UK / Leeds, UK / Grassington, UK / Burley-On-Wharfsdale, UK / Amsterdam, Netherlands / Lodz, Poland / Krakow, Poland / Liznjan, Croatia / Trieste, Italy / Venice, Italy / Abeilhan, France / Barcelona, Spain / Madrid, Spain / Marrakech, Morocco / Essaouira, Morocco / Keswick, England / Marseilles, France / Paris, France / New York City, New York USA / Oaxaca, Mexico / Tanetze, Mexico.
Not a bad run. And this will not be our last – get some more money and a wee bit of security and we'll be off again.
Light at the end of the tunnel – foto by smith